Basket
Stands
Gratings
Hangers
Billboards
Division Barriers
Gates
Railings
E.T.C.
Industrial fences
Regały sklepowe i magazynowe
Outdoor Fitness Park
Aktualności
Powder painting
Cutting of metal sheets
Wire straightening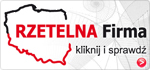 Welcome to our site
WE ARE DELIGHT TO OFFER A WIDE RANGE OF WIRE PRODUCTS AND STEEL SECTION SHAPES, AMONG OTHERS:
ADVERTISING STANDS
SPECIAL RACKS FOR EXPOSING YOUR PRODUCTS
EQUIPMENT FOR WHOLESALERS AND RETAILERS
WAREHOUSE SHELVES AND RACKS
STEEL CONSTRUCTIONS
GATES AND FENCES
RAILINGS AND BALUSTRADES
OUR ADDITIONAL SERVICES INCLUDE:
WIRE STRENGTHENING
CUTTING AND DENTING METAL SHEETS
IRONWORK
WE MADE DESIGNS AND CUSTOMIZED PRODUCTS!
WE WOULD LIKE TO INVITE YOU TO COOPERATING!
All rights reserved (C) 2011