Basket
Stands
Gratings
Hangers
Billboards
Division Barriers
Gates
Railings
E.T.C.
Industrial fences
Regały sklepowe i magazynowe
Outdoor Fitness Park
Aktualności
Powder painting
Cutting of metal sheets
Wire straightening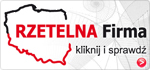 About us
FUGAZI COMPANY HAS BEEN OPERATING SINCE 2002. OVER THE LAST FIVE YEARS WE HAVE SIGNIFIEANTLY WIDENED OUR RANGE OF PRODUCTS. WE PURCHASED TECHNOLOGICALLY ADVANCED DEVICES, WHICH LET US INCREASE OUR CAPACITIES. THANKS TO THAT WE ARE READY FOR ANY CHALLENGE. PROFESIONAL MACHINES ARE OPERATED BY HIGHLY QUALIFIED STAFF. THEREFORE OUR PRODUCTS ARE OF GOOD QUALITY AND WE HAVE GOOD REPUTATION AMONG OUR CUSTOMERS. BESAUSE OF OUR CREDIBILITY AND RELIABILITY WE HAVE GAINED RESPECT BOTH ON POLISH AND INTERNATIONAL MARKETS.
All rights reserved (C) 2011